The Afghan Australian Development Organisation (AADO) provides education and vocational training in Afghanistan for those with minimal opportunities, particularly women and girls, to develop professional skills thereby fostering sustainable livelihoods. 
AADO has a proven track record of high outcome, low cost programs delivered by local project staff who have deep community networks and trusted relationships.
AADO respects Afghan culture and traditions, prides itself on minimising overhead costs and distributing close to 100% of its financial resources directly to development projects. We employ a small local project management team and field staff, and create formal and non-formal educational opportunities for disadvantaged Afghans.
In the last fourteen years, AADO has implemented numerous projects in Kabul, Herat and Parwan provinces, providing vocational training, basic literacy, in-service teacher training and resources for educational institutions. It has also installed wells and sanitation facilities. AADO helps to empower Afghans by providing opportunities to access education and training, advance sustainable livelihoods, improve health and build stronger communities. AADO also works with women and girls, particularly in rural communities, to improve their access to education, health care and employment, to help overcome discrimination and protect their human rights.
Open in Twitter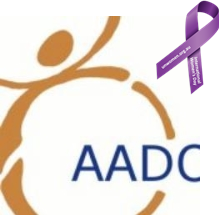 Recognition of the role that diaspora-led NGOs like AADO play... https://t.co/mgaMm6CcWR 26 weeks ago

Kabul wants Australia's military presence in Afghanistan to continue | SBS News https://t.co/AwjHcyi3rR 2 months ago

Power supply is often down in Kabul and in Kapisa province so our team is using generators to deliver intensive Science Teacher training.

2 months ago

It's nearly time to celebrate Afghan New Year 1395! https://t.co/eNB7Gk3Hij 2 months ago

Check out AADO's 2015 Annual Report on our website under Who we are/Resources

2 months ago

RT @DiasporaAction: Dr Nouira Salehi, Director, @aado_aus , talks about the challenges faced in the field of education in Afghanistan. http… 2 months ago

Dr Nouria Salehi presented AADO's development work to today's forum on 'Diaspora and Afghanistan', organised by Diaspora Action Australia.

2 months ago

RT @KabulInsider: Afghan school girls 1960s @KabulInsider #comingsoon @IliassAlami @SuleimanAmanzad http://t.co/ptjfUp4oJg 3 months ago

Snow Monkey @ MIFF: Australian photojournalist's riveting journey through an Afghanistan you'll never see on the news http://t.co/ZZy4W3XgUY 3 months ago

RT @AWLconnect: Afghanistan President Ashraf Ghani has moved to advance women to the Supreme Court and in the peace process. His... http:/… 3 months ago

RT @AWLconnect: Malalai Shinwari has been one of the most active and vocal recent female leaders and politicians of Afghanistan.... http://… 3 months ago

President Ghani appoints female governor for Daikundi province - Khaama Press (KP) | Afghan News Agency http://t.co/on7xIELEPx 3 months ago